We are proud to announce our first ever closed deck block. Reverse engineered and made with a 2,5L open deck short block. Manufacturing and design have been produced with high precision equipment, and the insert is made from 6061-T6 grade aluminum.
Note that the short block has to be decked following the insertion of the aluminum insert. As shown on the photos this step has not yet been done.
Furthermore, we are pleased to reveal our partnership with F.J Tech for the assembly of the closed deck block. F.J Tech is a known mechanical workshop specialized for Subaru, and with their expertise, F.J Tech will be able to complete the final assembly of the entire engine in addition to ruining full spectrum tests. The unveiling of this project also marks the start of a new machining product/service offered by AA Performance. This service consists of converting your engine case short block to a closed deck block. This includes machining the aluminum inserts, machining the engine base, and installing the inserts. The resurfacing of the engine base surfaces is then carried out. Note that the machining of the cylinders (Bore and Honing) is not included. This service also requires you to provide your Subaru 2.5L engine case halves.
In our development process for new features of 6 embedments on ej255 and ej257. In addition, we will soon have the possibility of offering the closed deck conversion on Subaru ej205 and ej207 engines. Using high-precision equipment such as a FARO arm to produce the most accurate model possible.
Here are the models available for the closed deck block conversion service. We have different program to accommodate ej251 / ej253 / ej255 / ej257 and ej205.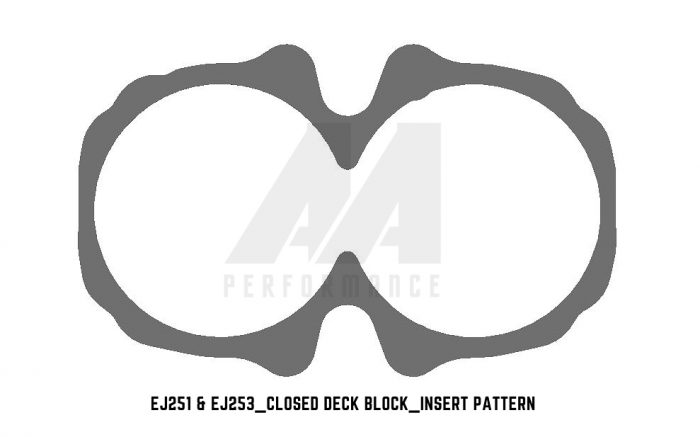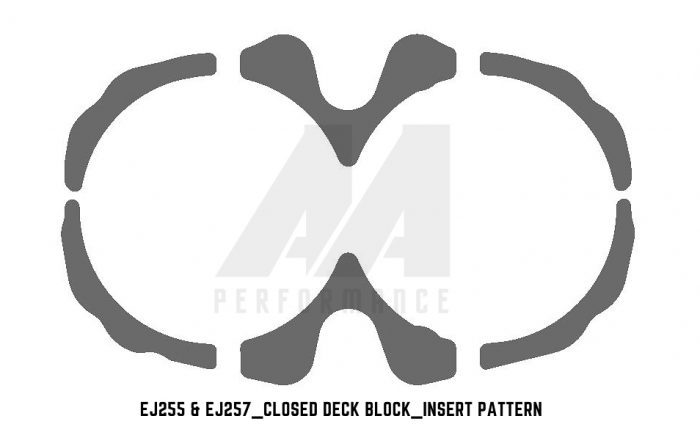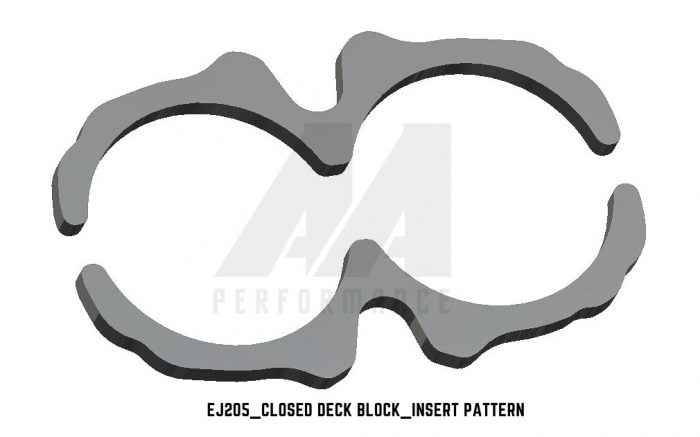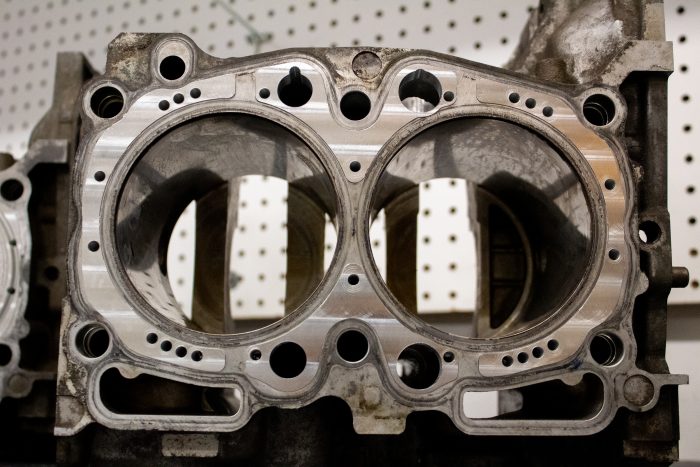 Send us a email to convert yout engine base to a closed deck block!