We designed and manufactured a set of adapters for the mounting of two pieces brake rotors. Depending on the desired offset, we produced two models with different thicknesses. In addition, we designed a Wilwood 6 pistons caliper adapter with radial assembly. The design process requires several measurements of the existent vehicle components. The adapters are designed using CAD software and 3D printed for testing on their vehicle. Multiple tests are performed in order to achieve an optimal assembly. Following assembly tests, the parts were manufactured using automated machining equipment. Moreover, radial assembly adapters required machining with a 5-axis CNC milling machine because of angles and non-standard profile. The parts have been anodized and laser engraved after the machining process.
For more details on this set of adapters, see Test Racing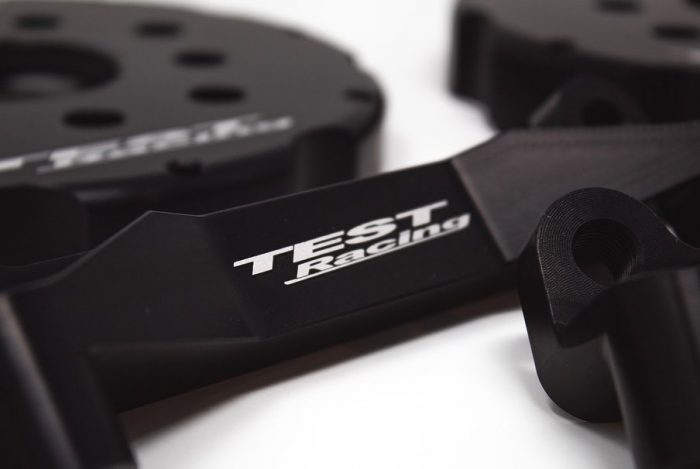 We are here for all your custom car parts projects!